Volunteering
Are you a high school student that needs community service hours? A member of the community looking to give back? We are always in the need of extra helping hands around the Park! Give us a call at 740-435-3335 to see how you can get involved.
Education Team
Education Team Members are paid positions that assist with school and youth field trips. Most of our programs are during the weekdays for anywhere from 30-150 youth at a time. Programs typically last anywhere from 2-6 hours. If you are interested in becoming one of our Education Team Members, please contact Luke Fabian at 740-435-3335 or luke@deerassic.com for further information.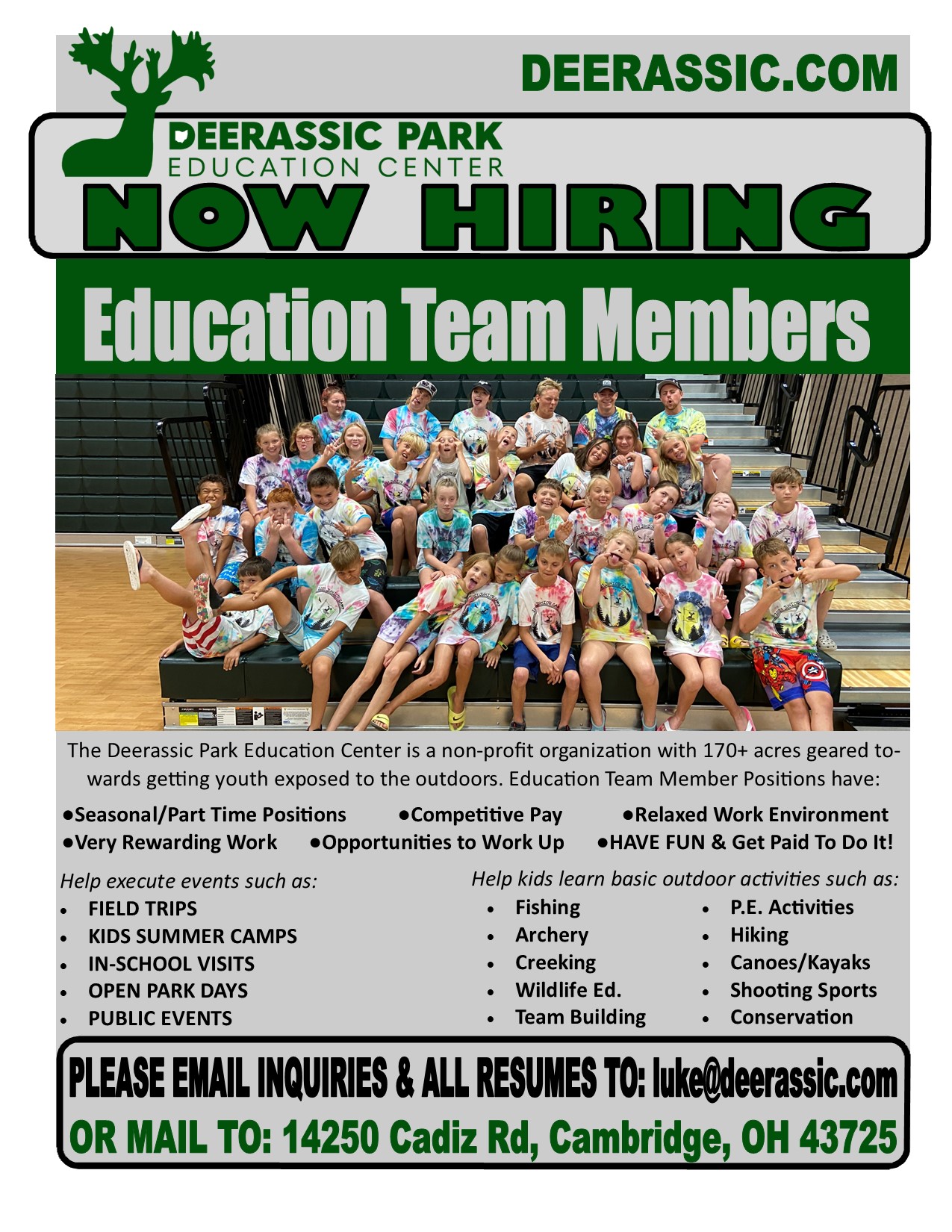 Donations
The National Whitetail Deer Education Foundation is an IRS recognized 501(c)3 non-profit organization. As such donations may be tax deductible (consult your tax preparer.) Please consider making a donation to support the foundation. Without donations, our youth programs would not be possible. We greatly appreciate each donation, large or small. Please contact Dana Launder at 740-435-3335 or dana@deerassic.com to discuss your contribution.
DONATION FORM